The right customer success software to grow accounts
Proactively retain and grow your customer base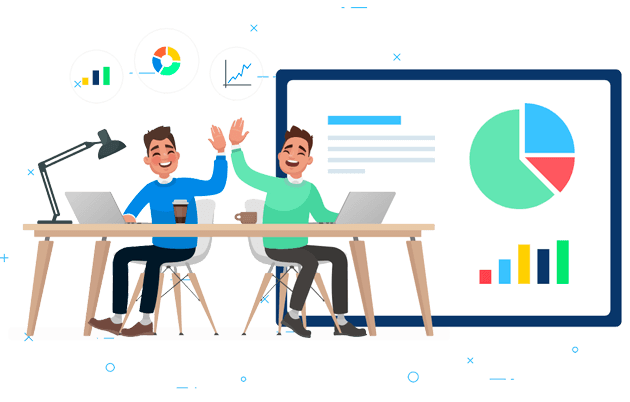 Track and measure customer success in real time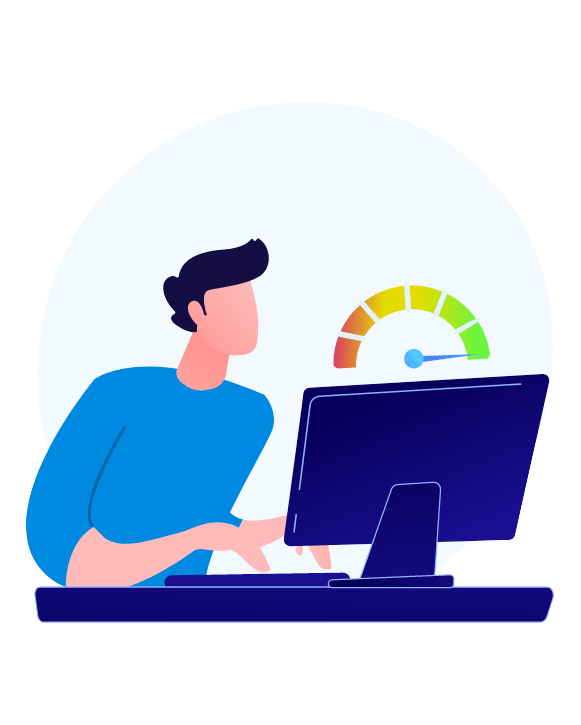 Customer Health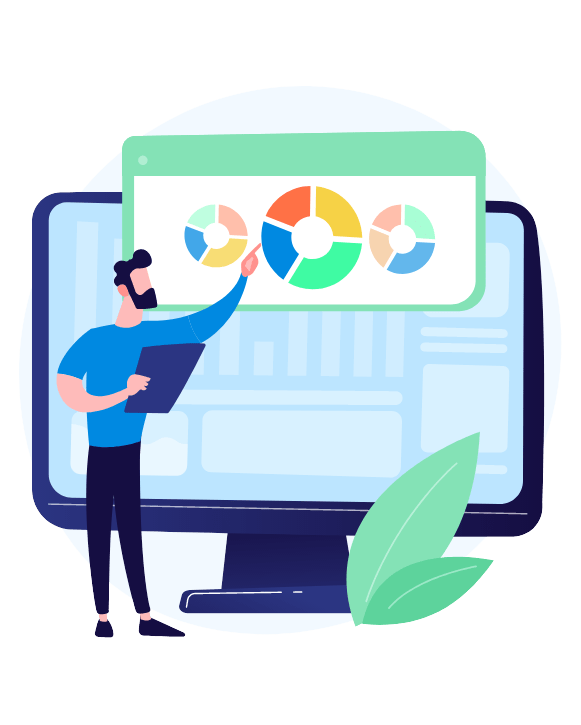 Product Usage
Account Growth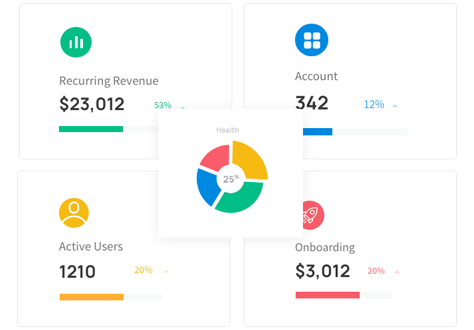 Single Unified Customer View
Get all your customer experience data and operational data in one view. Customize this integrated view with performance metrics to meet your business goals.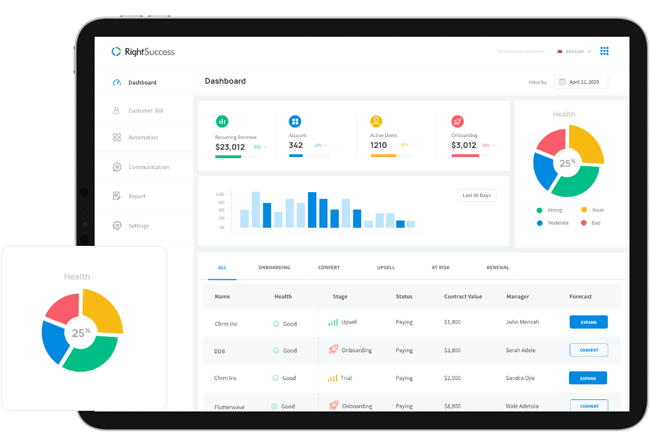 Dashboards and Scorecards
Visualize key metrics like churn, lifetime value, product adoption, and customer health. Use our role-based dashboards to keep team focus on customer satisfaction and revenue growth.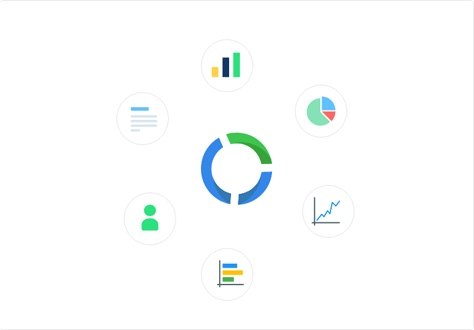 Workflows and Automation
Easily connect RightSuccess with any customer data source. Automatically trigger daily operational tasks based on customer behavior and lifecycle events.
Powered by