Ticket Management
Manage customer requests across multiple channels and departments
Omnichannel
Streamline all your customer service communications in one place, from live chats to phone conversations.
Multi-Departments
Deliver a seamless customer experience across all departments involved in ticket resolution.
Team Collaboration
Enable team collaboration on customer requests to quickly find the right response and the right agent to handle tickets.
Engaging Self-service
Enable customers to proactively find answers to their questions
In-App Self-Service
Let your customers reach you without leaving your app or website. Add your customer service capabilities via mobile SDK or web widget integration.
Knowledge Base
Make your knowledge base smarter with our auto-suggested solutions. Provide contextual articles and FAQ for customers and agents to find answers a lot faster.
Chatbot Powered by RightBot
Allow customers to instantly resolve issues with your chatbot, all without leaving your app, e-commerce site or product website.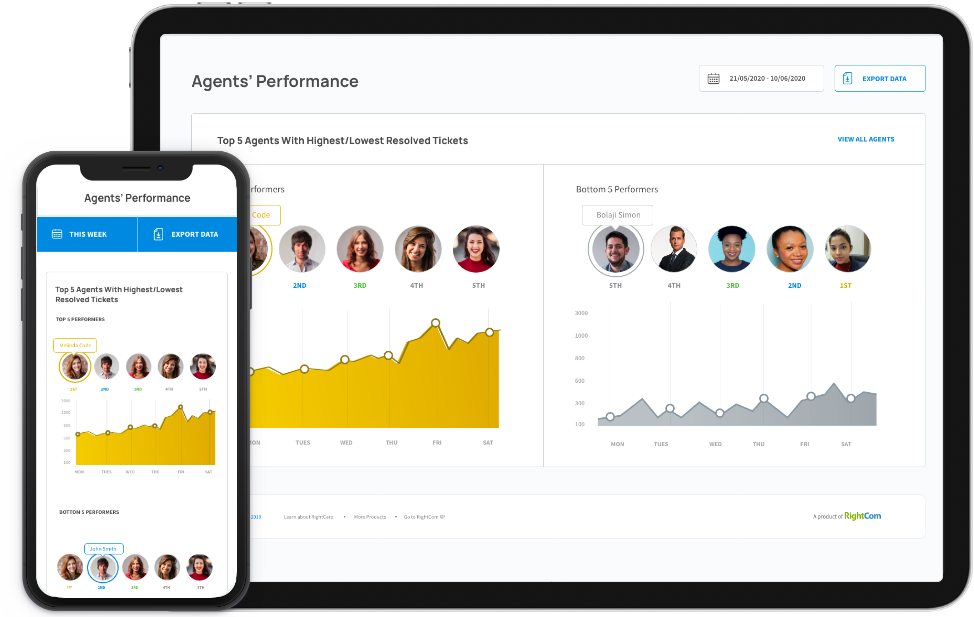 More features
Automate repetitive tasks,
increase team productivity and track SLAs
Workflow Automation
Create a set of rules to be executed when specified conditions are met. Improve team productivity by taking care of repetitive tasks.
Automatic Notifications
Notify customers and agents automatically of ticket status with RightDesk via your customers' preferred channel.
Service Level Agreement
Set different SLA targets for different events, such as prioritizing tickets with certain keywords or those created by premium clients.
Custom Ticket Forms
Build multiple ticket forms with unique fields that meet your business goals. Simplify ticket classification and fast-track ticket resolution to delight your customers.
Customer Segment Management
Provide customized support for different customers by categorizing them based on your business rules (customer type, location, etc.).
Multi-Brand Management
Distinguish each of your brands with a unique customer service experience. Customize each journey, look and feel to reflect its brand identity.
Powered by